Project Tinaku assists landowners with environmental enhancement, including riparian fencing and native plantings, willow control, mahinga kai, wetland and biodiversity restoration projects and sediment control measures.
Project Tinaku is a flagship project of Ellesmere Sustainable Agriculture Inc (ESAI).
About Ellesmere Sustainable Agriculture Inc
Ellesmere Sustainable Agriculture Inc. (ESAI) is a farmer-led catchment group, with over 100 members in the Ellesmere area of the Selwyn district. It is an active group of farmers that partners with our community to enhance and protect our environment, and, secure the food and resources it provides. We acknowledge the importance of working together to build a thriving community for generations to come.
Farming practices in the district include arable, dairy, beef and lamb, mixed cropping, and commercial vegetable growing. Many are intergenerational family farms with a strong sense of kaitiakitanga and connection to the land.
Funding
In 2020, MPI approved $2.2M over 3 years to implement an exciting restoration project for the Ellesmere area between the Selwyn and Rakaia Rivers, from State Highway 1 to Te Waihora and the sea. This funding gave life to Project Tinaku project.
Work carried out by Project Tinaku aims to help landowners implement real and significant changes on the ground and is similar to the work accomplished by the Harts Creek Streamcare Group.
Find out more about Project Tinaku, and the Ellesmere Sustainable Agriculture programme.
News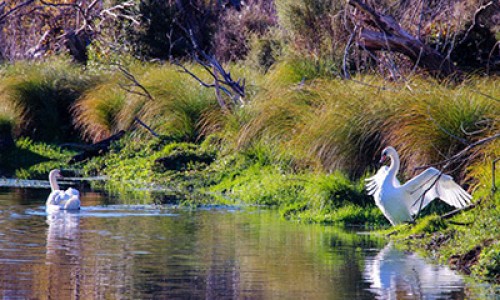 21 Feb 2022
Significant wetland to be restored
In 2022, Selwyn District Council welcomed funding from the Government to restore Tārerekautuku/Yarrs Lagoon, a significant wetland leading to Te Waihora/Lake Ellesmere.
Learn more
News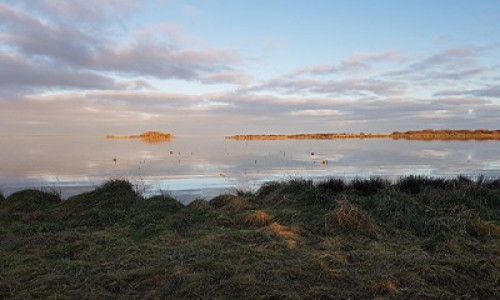 13 Jul 2022
Planting trial at Te Waihora aims to re-establish submerged vegetation
NIWA scientists are working with the Co-Governance Group to re-establish beds of kōrepo (Ruppia megacarpa), water plants to help keep water clean, and provide good habitats for fish and other aquatic organisms.
Learn more