The hāpua (a shallow, brackish coastal lake-lagoon) was originally named Te Kete Ika o Rākaihautū (The Fish Basket of Rākaihautū) for its rich resources. Pātiki (flounder) could be seen swimming along the lakebed, plentiful tuna (eel) rippled through the creeks, and plant life grew in abundance.
For Ngāi Tahu, Te Waihora has outstanding significance as a tribal taonga for its cultural and archaeological sites (including evidence of the oldest Māori cloak found in Aotearoa / New Zealand), and as a source of mana.
Over time, settlement and farming have contributed to significant depletion of the lake. But positive change is happening, and Te Waihora remains a plentiful food source. Many restoration projects have been initiated and farmers are developing more sustainable farm management practices.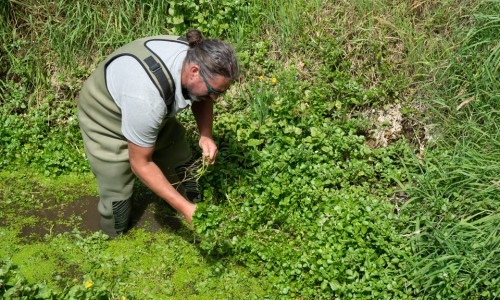 Mahinga kai literally means to work (mahi) the food (ngā kai).
The term refers to the whole resource chain, from mountain top to seabed — ki uta ki tai. It encompasses social and educational elements as well as the process of food gathering. This includes the way resources are gathered, where they are gathered from, and the resources themselves. For Ngāi Tahu, Te Waihora is an important mahinga kai.
Ako ngā hau ki ētahi wāhi, ko ngā kai ki Orariki.
Whatever the season or wind, food will be found at Orariki.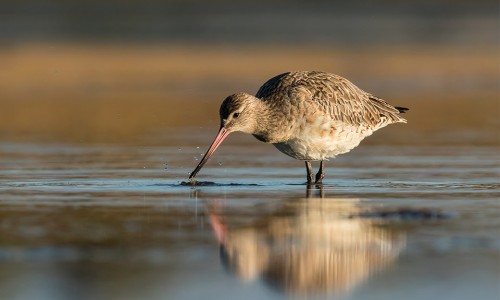 Birds, fish, eel, rare plants, spiders, lizards, even a moth! Te Waihora is bustling with life.
Te Waihora is the most important wetland and wildlife habitat of its type in New Zealand. Some of the species you will find here exist nowhere else on earth! According to DOC, "166 species of birds have been recorded here, including 133 indigenous species." The lake also supports a diverse range of introduced and native fish. And Kaitorete Spit is the largest remaining area in Aotearoa New Zealand of native sand binder (pingao), a bright-orange plant prized for weaving. It is also significant for birds internationally, as a stopping point on the East Asian – Australasian Flyway, the international flight path for migrating bird species.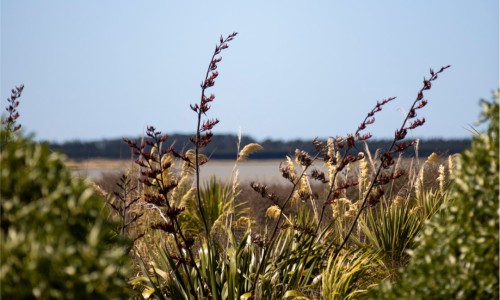 How big is Waitaha Canterbury's largest lake?
Covering 20,000 hectares, Te Waihora / Lake Ellesmere is located on the Canterbury coast, just south of Te Pātaka o Rākaihautū / Banks Peninsula. The catchment area stretches from the Big Ben Range on the eastern side of the Southern Alps to the sea. It is bounded to the south by the Rakaia River, and to the north by the Waimakariri River. Its north-eastern boundary is the Port Hills. When the lake is opened, it links to the sea at the southern end of Kaitorete Spit.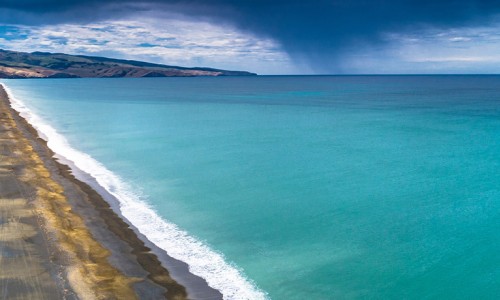 Getting to know Kaitorete Spit
Kaitorete Spit is a long finger of land which extends along the east coast of Canterbury. It runs south-west from Banks Peninsula for 25 kilometres and separates the shallow waters of Te Waihora/Lake Ellesmere from the Pacific Ocean.